As a real estate agent in Menorca, the question I have always been asked the most is: What is it like to live in Menorca?
Most of my clients are tourists who dream of starting a new life in Menorca (I don't blame them, I would wish the same, especially if I lived in a concrete jungle).bolsa de pierna decathlon
Adidas Stan Smith
sadarināšanās gredzeni
χρυσσες πλατφορμες
napihljivi fotelj merkur
nike air zoom pegasus 36 w
replika spor ayakkabı toptan
ted baker aurinkolasit
moschino tričko
νακ παπουτσια πεδιλα
fiitgonline.com
And my automatic response, with a slight variation, is: "life is very good in Menorca".
But logically, this enthusiastic but rickety answer satisfies no one, and then I am countered with a cluster bomb of questions, i.e. questions that trigger more questions.
What do people do in winter…? Where do they go…? What places are there to go…? What do the children do…? Where do the children go…? How many people live in Menorca…? Do only Spaniards live here…? Is it true that a lot of French people live here lately…? Etc., etc., etc…?
And after this frenzied onslaught of anxious knowledge, I keep a moment of silence, take a breath of air and give my long answer (the good one), which I hope can serve as a basic guide to those interested in living in Menorca.
In Menorca it's like everywhere else, people do what they like to do, only that the beauty that surrounds us somehow influences us.
The island invites you to introspection and to enjoy the most important things in life which, paradoxically, are free. A sunrise, a sunset, a swim in an exotic cove, etc?
In winter you can go on a hike along the Cami de Cavalls with practically no one to meet you. You can go and watch the waves break in one of the hundreds of virgin coves that are waiting for you; you can enjoy an intimate chat over a coffee in the port while you watch the little boats come and go…
However, I would say that it is the personal passions that become especially relevant when you live in Menorca. I don't want to get overly metaphysical, but in Menorca there is a special energy that enhances your natural talents.
Here artistic inclinations come to the fore (I already mentioned in an article that Menorca is a magnet for artists). Hobbies and interests are enhanced when you live in Menorca.
As you get to know people from the island, it never ceases to amaze you how many people paint, sing, photograph, sculpt, collect, write, study and so on. And Menorca has something of "The Library of Alexandria", really.
And don't let me forget! A lot of sport, people practice a lot of sport in Menorca: horse riding, sailing, tennis, golf, fishing, hunting, jogging, gymnastics in all its forms and a lot of other disciplines.
The most negative will say that people have many hobbies in Menorca because there is nothing to do and nowhere to go, but it is not true and, besides, isn't it more beautiful and worthwhile to develop any of these activities than to spend the afternoons crammed together comparing offers in a department store…?
Menorca's cultural offer is very well-sized, especially for a population of only 90,000 permanent inhabitants. For example, the theatre in Mahón is the oldest opera house in Spain and the public libraries, cultural centres and exhibition halls have continued to improve and increase in recent years.  Even this summer we will have the privilege of having the opening of the prestigious international art gallery of the first level of the prestigious brand, Hauser & Wirth.
People from all over the world live in Menorca, but the largest foreign community is the British, followed by the French, which has been growing steadily in recent years.
The difference between these two communities is that the former reside on the island as a retreat and the latter are more professionally active. Many French people own tourist establishments and are involved in wine production, organic farming and other activities.
And what about children in Menorca? Ahh… this is my favourite part of the long answer. Children can live in Menorca, practically, as we did in the seventies. What does that mean…? That they live without a mobile phone…? I'm afraid not, but they can go out and play without any safety risk. They can walk to school on their own if they live reasonably close, of course. they grow up in a wonderful and privileged environment where consumerism does not rule, safe from the violence and aggressiveness that dominates the city, and where traditional values have remained virtually unchanged.
Almost all the children take sport seriously. Many go horse riding or sailing (Menorca's prices are very cheap for these sports, which are more expensive and considered elitist in the cities).
And finally, I would like to point out that when I say that life is very good, apart from all the good things I mentioned before, I am referring to the fact that we have good medical facilities (in emergencies you will be attended to in a jiffy), good telematic communications, we are only a 30 minute flight from Barcelona, we have quality shops and stores and internet shopping arrives within 48 hours. And let's not forget that we have also felt safer here in the face of a worldwide pandemic such as Covid.
In short, living in Menorca is a luxury, above all, because of the number of wonderful things you can do that you can't buy.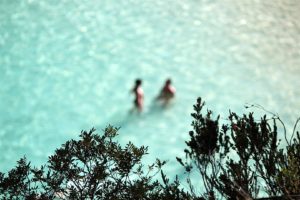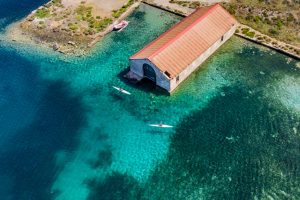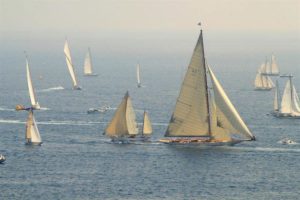 If you have decided to come to live on our wonderful island, let us be your estate agent in Menorca.