If in photography there is a "magic hour" when the light is at its perfect point to take good photographs, "Easter is the magic time to enjoy Menorca".
During the day the temperature rises just enough that you can free yourself from the tyranny of winter clothing (at least for a few hours), and wear short sleeves while enjoying long hikes along the Cami de Cavalls. By the way, take a hat, as a treacherous early spring sun can knock you out!bolsa de pierna decathlon
Adidas Stan Smith
sadarināšanās gredzeni
χρυσσες πλατφορμες
napihljivi fotelj merkur
nike air zoom pegasus 36 w
replika spor ayakkabı toptan
ted baker aurinkolasit
moschino tričko
νακ παπουτσια πεδιλα
fiitgonline.com
If it's a sunny day, the daytime temperature will allow you to walk barefoot for a few metres along the shore of any cove you come across, almost deserted, and the more vigorous can take a dip for a few minutes that will revitalise both body and soul (better than the cold water dips in a Spa, but free!).
And in the evening the temperature gradually drops enough to make spending a few hours by a warm log fire one of life's greatest delights.
You will also find the island's gastronomic and cultural offerings at their best. Now is the time to visit museums without rushing and queuing and to book a table at that restaurant that has been recommended to us and which is always full in summer.
For example, the Military Museum of 'La Mola' is not very recommendable in the middle of summer because of the combination of the scorching heat and the long distances to be covered, but these days it can be a delightful experience.
Getting the best table in the best restaurant on the island and being served with all the dedication you could wish for is something that can only be achieved at Easter. Even the waiters are fresh and brimming with friendliness at the start of the season.
But it would be an unforgivable oversight to close this little post without referring to the wonderful colours that dress the island of Menorca during spring.
The beginning of the flowering of thousands of plant species, together with the birds that flutter under a blanket of intense blue, which blends into a transparent turquoise sea bed, is a spectacle that can only be appreciated by experiencing it in person.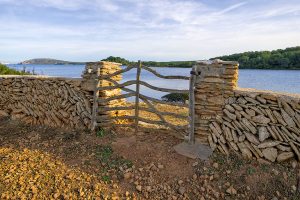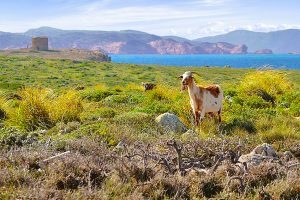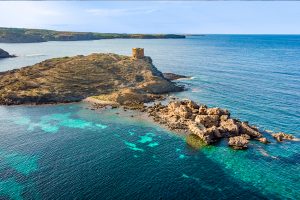 We want to be your estate agent in Menorca, contact us and we will help you to make your dream come true. Honesty and professionalism are our main premises, let us prove it to you.