After many years of selling the best properties in Menorca: Palatial homes, large rustic estates with beaches and even islands; still, on rare occasions, we are excited to discover a property that has that "something" that makes it special.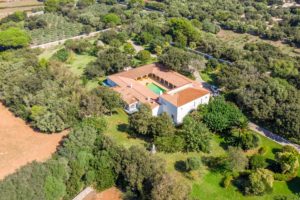 Like this country estate in Ciutadella that has incomparable privacy and has everything we could wish for to enjoy and relax.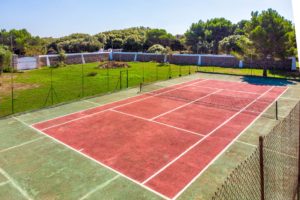 It is located in a very private setting flanked by imposing dry-stone walls that conceal a magical forest of centuries-old oaks and mature olive trees that create very pleasant surroundings, as well as a garden with aromatic herbs (such as Menorcan camomile), an organic vegetable garden, a vineyard (which produces their own wine) and fruit trees that supply the house with exclusive food products.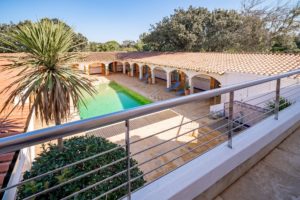 And in the heart of the estate there is a Mediterranean style architectural complex of more than 1200m² built, where there is a main house with 6 bedrooms (all en-suite) with their ownindependent access to the outside, another complete house totally independent and other smaller building of great interest such as a wine cellar. The house has lots of omfort by means of under floor heating.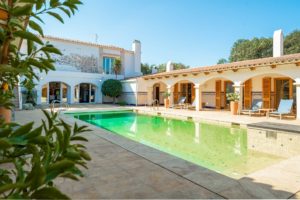 But the strongest point about the property is its numerous facilities for enjoyment, among which are a tennis court, large swimming pool with terrace, cinema room, Turkish bath, and a boules court, among many other features .
Click here to find out more about this country estate for sale in Ciutadella
Other country estates for sale on the island of Menorca.