As we rack our brains in a lively debate over how the square metres of beach is to be managed this summer, whether we should install partitioning screens between towels or whether snorkelling should be done masked, an unexpected event is taking place in Menorca…
As if it were an invasive species, a spontaneous phenomenon is devouring hectares and hectares of grass. It is the bio-garden!
After a domestic confinement of endless weeks that has left sequels in the style of the Count of Monte Cristo, millions of human brains working in networks have reached levels of wisdom unknown until now. And the power of collective thought has hatched (like a constipated chicken would) to the following conclusion: being self-sufficient is vital for survival!
Many who thought they had achieved everything in life (a beautiful second home in Menorca, a vintage car in their garage or even a romantic sailboat so big that does not go through the channel in the port of Mahon), have discovered with astonishment that they lack the most basic thing: their own food.
Yes, I'm sure you, dear reader, had thought of that too.
And it is true that a few years ago we were already becoming aware of the primary sector, organic products, self-consumption gardens and even some town councils had launched praiseworthy initiatives such as social gardens, but the thing, let's face it, had not gone much further than a stance in some way.
However, the events triggered by the Covid-19 pandemic have caused a rapid change in the way we understood life and we have begun to take the issue of agriculture as seriously as it deserves.
Countless citizens, including the undersigned, have sacrificed a good piece of garden to start an organic garden project for self-consumption.
Having fruit trees, vegetables and even aromatic herbs (basic necessities) in your home now seems much more important than having invisible bitcoins in a virtual bank account that you don't know if you will still be standing after the coming financial earthquake…
And of course, our beloved island is one of the best places in the world to captain such a beautiful adventure and become "Menorca Reserve of the Bio-garden".
And to finish I leave you with a list of local businesses where you can buy organic Menorcan products.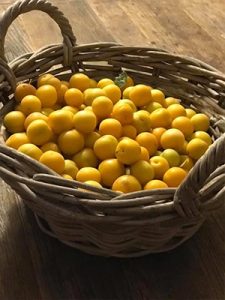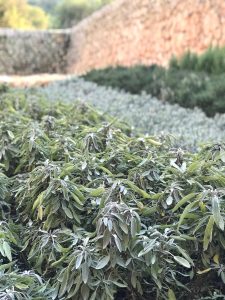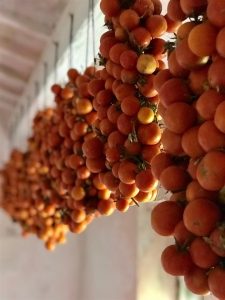 And if you are looking for your country house in Menorca with a kitchen garden, click here