These days, the people of Menorca are witnessing an amazing event. We are enjoying the deserted beaches.
And not even the older generation remember having seen the beaches like this before…
The truth is that since the late 1950s, when mass tourism took off in Spain, no-one had the opportunity to see the coast of Menorca as we are doing now. The closest we had been to it was in the old sepia-toned photographs of our grandmothers' boxes of memories.
Now you can photograph whole beaches completely empty without the tyranny of having to erase anything with Photoshop (something that, until now, could only be achieved in winter).
In fact, it is a golden opportunity to rediscover an island that those of us who have always lived here, including me, the author of the video series, Menorca's Secret Places, thought we knew 100% about.
Without the distractions of swimmers and boats, new and exquisite sensations of spring and summer, which until now had escaped me, are emerging before me.
Facing a beautiful beach of fine white sand, outlined by leafy wild camomile plants that emanate a fragrance so subtle and persistent that you can't forget it, listening to the splashing of fish when they jump out of the water, or the singing of water birds, is a torrent of pleasures for the senses that will remain etched in my memory, and that no digital format, no matter how much definition it has, will ever be able to reproduce…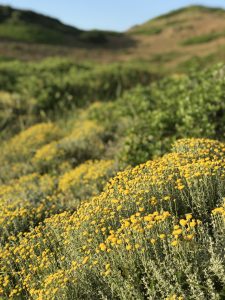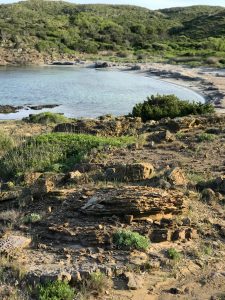 And if you are looking for a charming little piece of Menorca to live in, don't miss this link: houses for sale in Menorca